about us
TECHNICAL INSPECTION BUREAU (TIB)
(Type "A" Inspection Body – ENAS Accredited
ISO 17020: 2012, ISO 14001 & OHSAS 18001 Certified)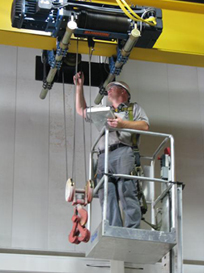 TIB is associated with UK & European establishments who promote the activities of Inspection, Quality and Certification, Chartered Quality Institute (CQI), LEEA the British Safety Council, etc.. TIB collaborated with ISQ (Portugal), Litwin (Switzerland), CanUK (London), APAVE France, Atlas Inexco (Holland) and previously Executed joint venture work with Robert W. Hurt (U.S.A) and Apave (France).
Technical Inspection Bureau (TIB) was first started in London in 1972, offering freelance Third Party Inspection and Test witness verification in Europe and the Middle East.
In 1989, TIB was established in Abu Dhabi with the sponsorship of Mr. Khalid Al Mohairbi and In 1991 set up a partnership of joint venture with the Mutawa Group of Companies. This partnership followed the liquidation of the Mutawa Llyods British partnership in 1991.
TIB's partnership with Mutuwa Group was amicably transferred to Mr. Salim Abdulla Al Shamsi (retired UAE citizen), and achieved accreditation from Abu Dhabi Municipality, ENAS, Industrial Development Bureau (IDB), CQI, LEEA, British Safety Council, etc.
TIB is registered & pre-qualified with most companies in Abu Dhabi such as ADNOC Group, Water & Electricity Dept., Ministry of Interior, Aviation, Major Consultants, Contractors, Transporting Establishments, Oil & Gas EPC Contractors, etc.